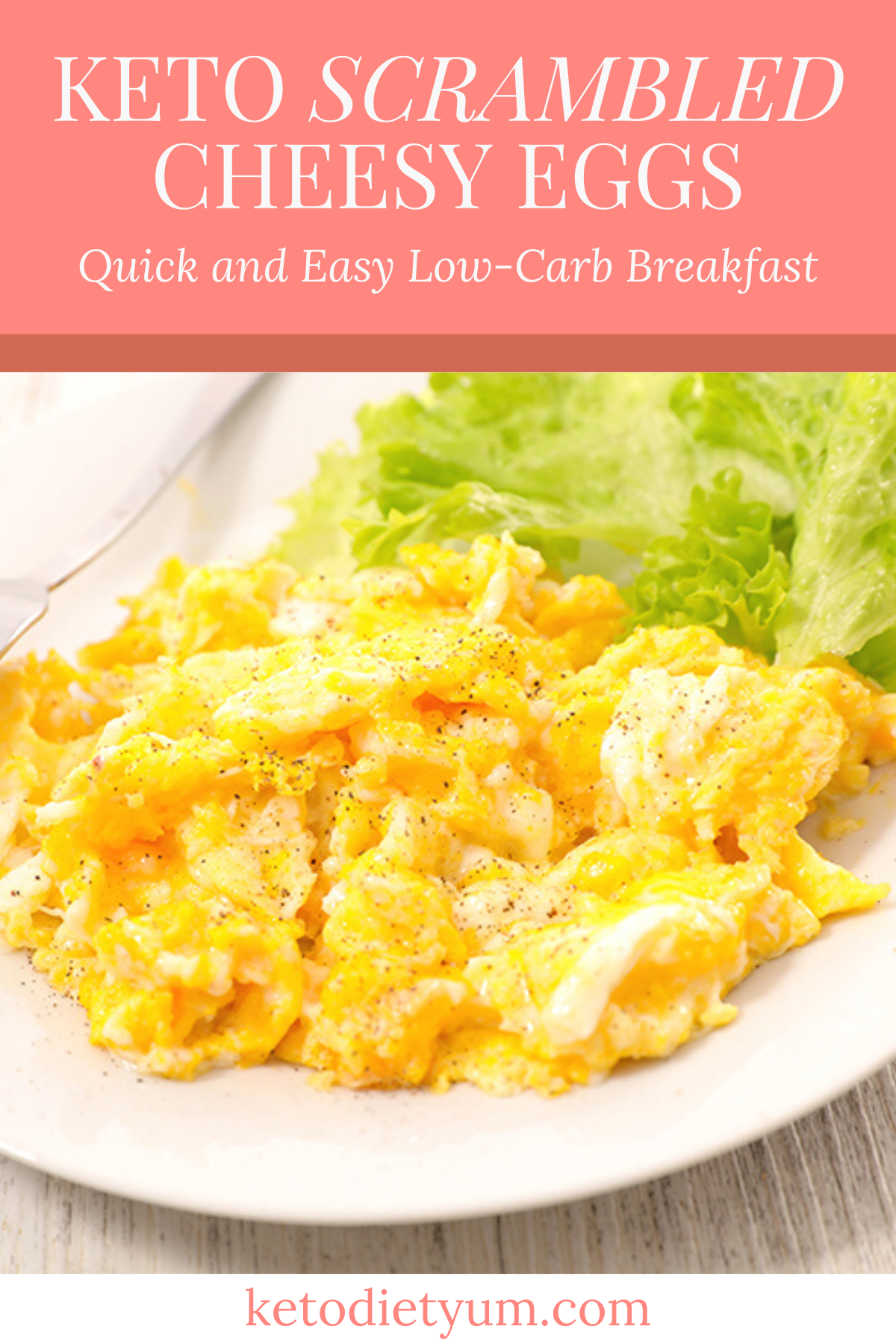 Keto Scrambled Eggs with Cheese are the perfect keto breakfast that takes less than 5 minutes to make.
Start your day off with this buttery and cheesy breakfast that is sure to keep you satisfied!
Keto Scrambled Eggs with Cheese
Nutrition per serving: 453 Calories, Fat43g, Protein 19g, Carbs 1.2g
Ingredients
2Large Eggs
2Tablespoon Butter
1/4cupCheddar Cheese
Instructions
Heat a pan on medium heat, add the butter.

Once the butter has melted, add the 2 beaten eggs

Cook the eggs slowly stirring occasionally

Add cheese and mix gently until combined

Transfer to a serving plate
Course Breakfast, Keto Recipes
Welcome! My name is Jennifer and I am a Keto Addict. I've been super into the Ketogenic Diet ever since I tried it to lose weight. It not only helped with my weight loss goals but also helped me live a more happy, healthy and inspired life. All of us have the ability to transform our bodies, improve our health and wellbeing. Join us today and take charge of your life!